About me
Welcome to the Masked Seamstress - Tailoring by Adriana - sewing in Sibiu, the heart of Transylvania!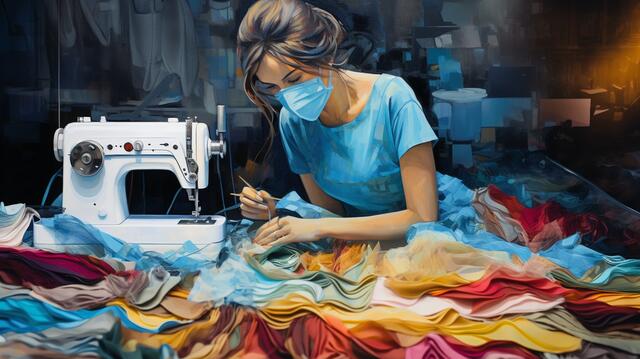 Meet Adriana Horstman
I am an independent entrepreneur who takes joy in tailoring garments that boast the perfect fit and style.
The entire process, from selecting, adjusting or drafting the right pattern, to sourcing materials and expertly cutting and sewing the fabric to achieve a satisfying result, is something I absolutely adore. It requires focus, mindfulness, patience and a meticulous attention to detail.
Tailoring for diverse body shapes is a testament to my commitment to achieving a flawless fit. I carefully measure, adjust and refine until each piece - whether it's a dress, skirt, tunic or trousers - harmoniously suits its wearer. Occasionally, my engineering background comes in handy for innovative solutions and precise pattern-making.
I was born and raised in a village near Amsterdam and embarked on a transformative journey in 2008 when I relocated to Sibiu. This enriching experience continues to shape my perspective and expand my horizons. I'm always eager to learn and am continually enhancing my skills. I am proficient in Dutch, English, Romanian, and German.
I look forward to collaborating with you, sewing threads of creativity, comfort, and connection into every piece I create!
Feel free to browse through my collection, and please contact me if you want more information.